Strict standards: Only variables should be passed by reference in /home/tourworld/tourtravelworld.com/htdocs/script-files/hotels-htaccess/index.php on line 307 Call Stack: 0.0008 331840 1. {main}() /home/tourworld/tourtravelworld.com/htdocs/script-files/hotels-htaccess/index.php:0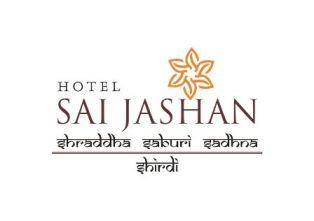 Hotel Sai Jashan

- Shirdi
4 / 31, Shiv Road,
Hotel Overview

Hotel Sai Jashan a Three Star Property, overlooking at the Holy City of Sai Baba in Shirdi with a standard of Four Star Hotel.


Hotel Facilities
Restaurant
Lobby
STD / ISD Facility
Security Guard
Wakeup Services
Car Rental / Hire
Medical Facility
Laundry Services
Currency Exchange
Conference Facilities
24-Hour Front Desk
Business Facilities
Parking
Disabled Facilities
Accommodation
Hotel Sai Jashan comprises of 39 air conditioned rooms and suites designed with all the modern amenities and impeccable services coupled with an aura of warmth and elegance
Dining
Basil Leaves a Multi Cuisine Veg Restaurant. Serves indian / Chinese / Continental / South Dishes.