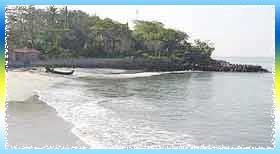 Kochi is known for the remains and impression of Europe as is designed in the European style. Fort Kochi Beach is one of the relishing places of Kochi. The beach is known for its unique ambience that is very pleasing than any other beaches in the world. Finest time to enjoy Fort Kochi Beach is around New Year; the Cochin Carnival is world famous for its astonishing glamour and funs. The historical glory of the beach makes is special as St. Francis Church is located here. People come to beach to play, exercises, meditations and many other things.
Locate Fort Kochi Beach
Fort Kochi Beach is said to be pride of south India. Fort Kochi Beach is linked with well built roads and railway tracks. However, roadways are swifter and lower costing to go Fort Kochi Beach. The beach is easily reachable as is just 12 km from Emakulam city.
Stay in Fort Kochi Beach
Holidays, honeymoons or any other occasion, Fort Kochi Beach is the most appropriate place to relish. People come here to enjoy its beauty with a free state of mind. They are so composed because they don