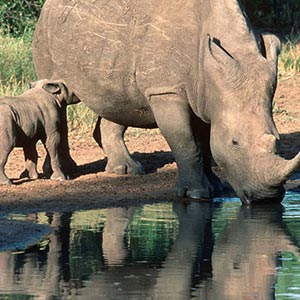 Fast Facts
Location-
Kalakkadu Sanctuary is located among the hills of Western Ghats, in the district of Tirunelveli, Tamil Nadu.
Time to Visit-
September-March.
About Kalakkadu Wildlife Sanctuary!
Kalakkadu Wildlife Sanctuary is situated in the midst of beautiful surroundings of Western Ghats in Tamil Nadu. Both the sanctuaries of Mundanthurai and Kalakkadu have been declared as Tiger reserve. This reserve is reckoned among the 18 biodiversity hotspots in the world.
Flora & Fauna-
The sanctuary is very rich in different type of vegetation. One can get the idea from the fact that alone Tirunelveli forest has around 2000 plant species. The vegetation in the sanctuary ranges from tropical dry deciduous forests to tropical wet evergreen forests. The sanctuary is a home to a wide array of animals like leopard, slender loris, nilgiri langur, Indian pangolin, nilgiri martin, monitor lizard, mouse deer, elephant, flying lizard, king cobra, tiger and many more. Many birds dwell here at the kalakkadu wildlife sanctuary. Some of the common birds seen are herons, partridge, paradise flay catchers, sparrows, owls, spur fowl, emerald dove, egrets, night jars, kites etc.
Other Activities-
One can also enjoy various adventurous activities like trekking and camping.
Accessibility
Road-
The sanctuary is well connected by road to various major palces.
Rail-
The closest station is at Cheranmadevi (20kms).
Air-
The closest airport is at Madurai (200km).