Dhanu yatra Festival: (3Rd January - 13Th January 2017 )) Tour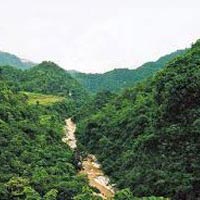 Dhanu yatra Festival: (3Rd January - 13Th January 2017 )) Tour
Package Duration

15 Days / 14 Nights

Destination Covered

Bargarh
Description :

It's the festival of legendry dramatic story of lord Krishna (from birth to king ceremony) and open air festival between two villages recorded gunnies book of world record. (Largest dramatic pandal in the world). Where two villages are involved in this festival for 11 days. Each day is the different chapter of that legend live story display by the villager.

Location of this festival: Dhanyu Yatra- Bow Festival location at Bargarh -western part of odisha( Orissa), Nearest airport is Bhubaneswar ( 340km ) and Raipur ( 300km). Nearest railway station is Bargarh ( 4km from city centre) , main railhead at Sambalpur ( 40km). It connect the all weather motorable road to the major cities of India.




Day 1: Arrival at Bhubaneswar

Sat)- 31st December / 2016 - Arrival at Bhubaneswar airport - transfer to hotel- enjoy the cocktail dinner at hotel.

Day 2: Kondh Tribe village

sun)-1st Jan. 2017- Bhubaneswar - Kondh Tribe village - Kutria Tribe village ( camping)

Day 3: Rayagada

(Mon)-2nd Jan.-Hiking Kutia Tribe village - Rayagada

Day 4: Dunguria Tribe village

(Tue)- 3rd Jan.- Dunguria Tribe village- Desia Kondh Tribe village- (Camping)

Day 5: Kuvi Kondh village

Wed)-4th Jan. - chatikona -(Dunguria Market) - Kuvi Kondh village- Podagarh-Jeypore

Day 6: Gadhava village

Thu)-5th Jan- Onkadelly( famous for Bonda Tribe market)- Gadhava village- Jeypore

Day 7: Kalahandi palace

(Fri)-6th Jan-Batra Tribe village- Bhumiya Tribe village- Kalahandi palace

Day 8: Kalahandi

(Sat)-7th Jan.- Kalahandi- Baidyanathpur- Sonepur ( Boating on Mahanadi)

Day 9: Sonepur

(Sun)- 8th Jan.- Sonepur- Huma- Sambalpur- Bargarh/ Evening Dhanuyatra Festival

Day 10: Bargarh

(Mon)-9th Jan.- Bargarh - Dhanuyatra Festival

Day 11: Bargarh

(Tue)- 10th Jan.- Bargarh - Joranda - Dhenkanal

Day 12: Kilajodi

(Wed)-11th Jan.- Dhenkanal- Buddhist circuit ( Lalitgiri/ Udaygiri/ Ratnagiri)- Kilajodi

Day 13: Kilajodi

Thu)- 12th Jan.-Kilajodi- Bhubaneswar temple tour – Puri

Day 14: Puri

Fri)-13th Jan.- Puri sight seeing by cycle rickshaw – Konark -puri

Day 15: Departure

(Sat)-14th Jan.- Puri- Departure for Bhubaneswar airport for your onward destination.





Latest Tour Packages by
Orissa Tribal Tours