Dharamsala to Kullu over Sari Pass Tour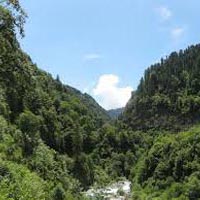 Dharamsala to Kullu over Sari Pass Tour
Package Duration

8 Days / 7 Nights

Destination Covered

Dharamshala - Blling - Barot - Naghoi - Kullu
Day 1: Dharamsala to Bir/Billng

There are direct busses from Dharamsala, Palampur and Baijnath to Bir which is about 80 Km from Dharamsala. Bir is a small town where Besides the local population there are Tibetan settlements and a number of monasteries and handicraft centers worth visiting. This trek is through a mixed forest and is very steep. The other route to reach Billing is by jeep able road, which is about 12 Km. There is a forest rest house at Billing perched on a high hill, which offers commendable view on all sides. Billing is internationally renowned for conducting Hang gliding and Para Gliding competitions.

Day 2: Billing to Kothi Kohr 13 Km.

This is a most beautiful trek carpeted with rhododendron leaves during April, May and june. This trek is called the Chhota Bhanghal valley trek. One can drop down from Chaina Pass (2950 m) to Kothi Khor. Kothi Khor of people is farming in small terraced fields. They grow mostly seasonal veg.

Day 3: Kothi Khor to Barot 13 Km.

An easy downward trekking trail weaves amidst forest crossing the Rulling River at one & two Places.

Day 4: Barot To Lohardi (1900 m)

It is a trekker's paradise and one finds oneself completely lost in admiring the natural beauty all round.

Day 5: Lohardi to lahesh Cave (3200m)

It is a well defind trek which weaves through forested ridges along the lohardi nullah. There are shepherd encampments on the route. It is a very interesting trek with a lot of greenery. Anderli malan to lahesh cave is again about 11- 15 Km. with moderate ascent. This is a familiar trek for the villagers to walk with their animals. Sheep and goats for for grazing purpose.

Day 6: Lahesh cave to teun village (2750m)

It is a moderate trek that climbs to cross sari pass (3760m). this trek is will identified one but might need the service of guide sari pass is not very high and has green meadows on top of it where shepherds with there flocks of sheep and goats stay for a long time during the summer months. The villagers do not accept the low-cast people in the village. Therefore, one should have a tent to avoid any inconvenience.

Day 7: Teun to Naghol

This trek is well marked and passes though many villages all along the Sari Nullah. One can also reach Samalag Village from Teun which is 0nly 7 Km. and then trek to Salang the last bus head of the Lag valley.

Day 8: Naghol to Kullu

An easy trail descends along the Sari nullah through many villages. The beauty of the valley is incomparable. Sari nullah meanders in between the valley and finally mingles with Beas River at Kullu.



Package Terms & Conditions :

RESERVATION, CANCELLATION AND OTHER POLICIES 

 

RESERVATION, DEPOSIT: 

A deposit of 50% of the total price is due with your reservation. Final payments are due before the departure and for a few special trips, 30 days before your trip starts.

 

CANCELLATIONS:

If you need to cancel a reservation, please do so in writing (best by e-mail). If we receive your cancellation more than 90 days before the starting date of the trip, we refund 100% of your deposit. Between 90 and 30 days your deposit becomes non-refundable. At less than 30 days notice (after payment is received in full), no refunds can be given. Some trips attract a minimum processing charge. Please check. The tour price is quoted as a package. No partial refunds or credit will be given for services not used. We recommend that you obtain travel insurance upon booking.  

 

TOUR LEADERS:

Our Tour Leaders take their responsibilities seriously and if a Tour Leader believes in his/her judgment that you should not participate in the trip, before your departure, even if you pass your medical, he/she may exclude you from the trip. In this circumstance you will be offered the option of taking another trip considered suitable for you or a full refund. If during a trip the Tour Leader considers you should not participate further he/she may direct you not to continue and you must follow the Tour Leader's instructions. In this case you will not be entitled to any refund. Travel insurance may compensate you depending on the circumstances. 

HEALTH AND FITNESS REQUIREMENTS:

Participants must be in good health and in a good physical condition. It is vital that participants with medical problems make them known to us well before departure. If you suffer from severe muscular, chest, heart or bronchial disorders, or if you are a severe asthmatic, or have high blood pressure, you are strongly advised against participating. Our trips generally take place in remote areas where there is little or no access to normal medical services or hospital facilities for serious problems. Where necessary, evacuation can be prolonged but it is difficult and expensive. Medical and evacuation expenses will be the responsibility of the participant. 

ROUTE CHANGES/POSTONEMENT OR DELAY:

may for any reason change the date of departure or conclusion of the tour, or it is possible that a route change, postponement or delay (either in relation to departure or to the duration of the expedition) may become necessary due to inclement weather, snow and ice conditions, political restrictions or any other cause. In the event of a change, postponement or delay, participants have no right to refund of the tour price (in whole or in part) or other compensation for any injury, loss or damage. PACKAGE PRICES: Package prices are based on ground costs, airfares and exchange rates.

EXCLUSION FROM TOUR PRICE:

The following items are excluded from the tour price: *visa, passport and vaccination charges; *departure, airport and airline taxes; *extra meals not included in the itinerary; *laundry, postage, personal clothing, medical expenses, personal travel insurance and items of a personal nature; *emergency evacuation charges; and *tips and excess baggage charges. Refer to our trip notes for full details.





Latest Tour Packages by
Hezi Adventures Tour And Travels