Khatling Glacier Trek Tour (Ibex Garhwal - Moderate Trek in Himalayas)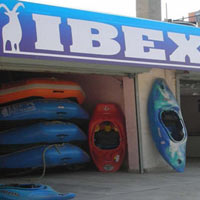 Khatling Glacier Trek Tour (Ibex Garhwal - Moderate Trek in Himalayas)
Package Duration

12 Days / 11 Nights

Destination Covered

New Delhi - Rishikesh - Ghuttu - Gangi - Kharsali - Bhedi Kharg - Khatling Glacier - Bhedi Klang Gangi - Ghuttu - Dehradun
Description :

Region - Garhwal(Uttarakhand)
Max Altitude: 4000 Mts
Best Time: Mid June to Mid Oct
Difficulty: Moderate Trek

This lateral glacier situtated in Tehri district is the source of river Bhilangna. The glacier is surrounded by snow peaks of the Jogin group (6466 m), Sphetic Pristwar (6905 m), Barte Kauter (6579 m), Kirti Stambh (6902 m) and Meru. The moraines on the side of the glaciers look like standing walls of gravel mud.

The trek which starts from Ghuttu is easily approachable by motor from Dehradun, Tehri, Mussoorie and the Rishikesh railhead. One has to trek about 45 km and pass through remote villages with thick kharsao forest and wide open beautiful lush grassy meadows. The entry to the Bhilangna Valley provides excellent spots for camping. Tents and adequate provisions need to be arranged in advance from Rishikesh, Tehri and Dehradun.


Tags- Adventure tour operator India, Adventure Tour Operator Uttarakhand, Trekking tour operator India, khatling Trek tour package garhwal - Uttarakhand Himalayas, Khatling trek route itinerary.




Day 1: Arrive Delhi

Arrive Delhi & Transfer to Hotel. Overnight at Hotel.

Day 2: Delhi - Rishikesh

Start early morning for Rishikesh from Delhi by surface. Local sightseeing in Rishikesh. Overnight in a hotel.

Day 3: Rishikesh - Ghuttu

Early morning start of Ghuttu by surface about 9 hours. Overnight in camp.

Day 4: Ghuttu - Gangi 5 hrs

From Ghuttu the trek begins. The trail initially cuts through terraed first to Deolang village. From there it's an easy 1.30 hours climb through the forest to Reeh Channi village and a step climb for an hour to Buranschauri. From Buranschuari its a two hour climb to Gangi Village at 2585 mts. Overnight Camp.

Day 5: Gangi / Kharsali 3110 mts. 5 hrs

The trail drops initially for an hour to Deokhri Channi, another winter settlement for the villagers from Gangi. From there its half an hour through the forest to where the trail forks, just beyond the Kalyani stream. The left trail leads to Sahastratal lake 4872 mts. which the trail to Khatling continues straight an open area known locally as Birodh. Legend has it that this place was either the site of the old Gangi village or a meeting place for all the Bhilong villagers. From here it is two hours to Kharsali, which is a large meadow surrounded by giant conifers and Oaks, and an ideal camping place. Overnight in camp.

Day 6: Kharsali - Bhedikharg 3700 mts (6 hrs)

Cross the bridge over the Kharsali stream and continue further along the forest track to Bhelbagi. Trail follows the river for about two Km. then rises steeply through thick bush passing Bhumkodaar cave to the left of the trail. A further 2 to 3 km. of climbing brings you to Tamakund cave in an area known for its Wild flowers. From there it is just an hour walk to another good camping ground at Bhedikharg.

Day 7: Around Khatling Glacier

It takes a full day to get to the glacier and back. There are a number of spectacular hanging glacier above the main glacial floor and good view of the peaks.

Overnight Camp.

Day 8: Bhediklang - Gangi

Retrace steeps to Gangi. Overnight Camp.

Day 9: Gangi - Ghuttu

Retrace steeps to Ghuttu. Overnight Camp.

Day 10: Ghuttu - Dehradun

Start easily morning for Dehradun. Overnight in a hotel.

Day 11: Dehradun - Delhi

Meals: Breakfast




After breakfast drive to Delhi. Upon arrival in Delhi, transfer to Hotel. Overnight Hotel.

Day 12: Delhi Departure

Departure transfer to International Airport.





Latest Tour Packages by
Ibex Outdoors