Manmad - Nasik - Shirdi - Aurangabad Tour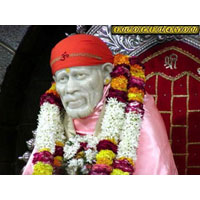 Manmad - Nasik - Shirdi - Aurangabad Tour
Package Duration

3 Days / 2 Nights

Destination Covered

Manmad - Nasik - Shirdi
Description :

This picturesque hill station is perched on a plateau in the Dang forest area of the Sahyadri Range. At an altitude of about 1000 m. It has a cool bracing climate, the highest temperature even in the summer do not exceed 28

Saputara means the 'Abode of Serpents' and a snake image on the banks of the river Sarpagana is worshiped by the Adivasis on festivals like Holi.

Saputara has been developed as a planned hill resort with all the necessary amenities like hotels, parks, swimming pools, boat club, theaters, ropeways and a museum to ensure an enjoyable holiday in the cool of the hill. Saputara is only 172 km. from Surat. Saputara will soon have its own airport as state government is considering the plan. Maharashtra state border is only 4 km away from Saputara. Excursions from Saputara can be made to the wild life sanctuary in the Mahal Bardipara forest, 60 km. from here and to Gira Waterfalls 52 km.




Day 1: Shirdi

We will start this day fro the Manmad. As all the tourist will be picked up from Manmad. Then at first we will go to Shirdi for Sai darshan. Then water park, and some more time for shopping in the Shirdi. The we will go for Shani Shingnapur. After that we will take the halt in the Shirdi.

Day 2: Aurangabd

Next day we will go to Aurangabd. Best spots of Aurangabd like Ellora caves, Ajanta Caves, Biwi ka maqbara, Daulatabad fort, Bhadra maruti, Pawanchakki, and then Paithan garden will be seeing. In the day 2. at the 9:00 pm we will leave the Aurangabd. And will go bask to Manmad.

Day 3: Manmad

We will go back to Manmad in the morning.





Latest Tour Packages by
Meer Tourism