Nepal - Darjeeling - Puri Tour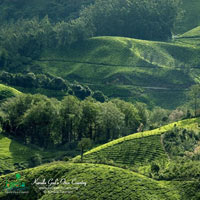 Nepal - Darjeeling - Puri Tour
Package Duration

18 Days / 17 Nights

Destination Covered

Kathmandu - Darjeeling - Puri
Description :

Gorakhpur - Gorakhnath Temple Which Is Made Of Sangam Stone On Which Very Fine Art Is Done.
Manokamna - No.1 Largest Ropeway In Asia. Darshan Of Manokamna Devi.
Pokhra - Hill Station Of Nepal. David Fall, Shweathi River, Feva Lake(A Boat Tour Only In This Lake), Mahendra Bridge, Mahendracave & Vindhyavasini.
Katmandu - Capital Of Nepal, Pashupathinath Temple, Swayambhunath, Budha Neelkanth, Puspha Park, Rajwada, Sachiwalya, Ghantaghar, Vishal Bazaar(For Shopping) Casino In Fivestar Hotel(Different Games) To Go For Play.
Paatan - This City Is Located On Bagmatiriver & Famous For Tourist Place, Also Art Of Metalwork Is Done Here.
Lalithpur - Here Darbar Chowk Is Likely To Watch. (Seven Temple Together)
Company Expense - Mount Everst, Gauri Shankar, Laangtong, Ganesh Himaal Etc. Himshikars Attractive & Heart Touch Seen & Golden Rays Of Sun Coming From Shikar Side. (During Katmandu To Bhadrapur Air Journey We Can View All This Places.) This Tour Is Free Of Cost From Company Side.
Darjeeling - Mountaineering Museum, Tensing Samadhi, Tea Farm, Ropeway, Rock, Animal Zoo, Race Course & Corporate Factory (Maximum Height 7385 Ft).
Sikkim - Capital Of Gangtok, This Can View From Himalayas 'Kanchanjunga' Shikar, Eyebeauty Place. Only Famous For Taking Rest & Good Climate.
Chhangu Lake - Between India & China Border, Nathula Border Ice Surronded Lake - Here To Play In Ice.
Silligudi - Only Singapore Market. Huge Bazaar.
Kolkata - Shri Kalimata Temple, Belurmatt, Dakshineshwari Temple, Beautiful Meenawork Done In Jain Temple, Victoria Memorial & Underground Metro Train Travel, Howra Bridge, Sachiwalya, Rajyapal Bhawan, Edengarden Stadium, Hugli River, Kolkata Bunder.
Bhuvaneshwar - Lingraj & Mukteshwar Temple.
Dhauli - World Known Budhh Shantisthup.
Khandgiri - Historic Finest Works To Watch.
Udaygiri - Historic Finest Works To Watch.
Nandkanan - All Wild Animals Are Independently Reside Here. Huge & Newlymade Garden.
Pipli - 22K.M. Far Away Distance From Bhuwaneshwar, Known Only For Shopping.
Eg: Wallpiece, Galicha, Purses, Different Dress, Abre, Bedsheet, Chatrya E. Newlymade Products, Ornament Here Get Cheaply.
Jagannathpuri - One Of Dham In Chardham. Subhadra, Balram & Krishna Temple.
Chandrabhaga Beach - Chandrabhaga River Here Combines With Sea. (Bengal East Ocean).
Konark - Beautiful Architected Surya Temple.
Golden Beach - Puri'S 'Clean & Wonderfull Beach'.
Chilka Lake - To Visit This, Leave Before 1 Day & Rs.1500/- Extra To Pay.




Day 1: Leave from Mumbai

Leave from Mumbai by train in afternoon.

Day 2: Travailing

Travailing.

Day 3: Bhuwaneshwar

Arrive in Bhuwaneshwar - visit & stay.

Day 4: Konark - Puri

Visit Konark-Puri, stay at Bhuwaneshwar.

Day 5: Bhuwaneshwar

From Bhuwaneshwar to Howrah by train, stay.

Day 6: Howrah

Howrah sight seen. Leave Howrah in the night by train.

Day 7: Darjeeling

In Morning arrival at N.J.P., stay at Darjeeling.

Day 8: Darjeeling

Darjeeling visit & stay.

Day 9: Darjeeling - Gangtok

Darjeeling to Gangtok, stay.

Day 10: Changulake

Visiting Changulake stay at Gangtok.

Day 11: Gangtok

Gangtok to Border - ( By Flight, Bhadrapur to Kathmandu).Stay In Kathmandu.

Day 12: Kathmandu

Kathmandu Darshan and Stay.

Day 13: Kathmandu - Pokhara

Kathmandu to Pokhara, stay. (Manokamna).

Day 14: Pokhara

Pokhara visit & stay.

Day 15: Pokhara - Sunoli

Pokhara to Sunoli, Gorakhpur Darshan & stay.

Day 16: Mumbai by train

In the morning leave for Mumbai by train.

Day 17: Mumbai

Arrive at Mumbai (Fast train).

Day 18: Arrive at Mumbai

Arrive at Mumbai (Slow train).

Package Terms & Conditions :

From Third Day Buvaneshwar Hotel To Sixteenth Day's First Tea, Food Arrangements Will Be Of Company. Katmandu To Bhadrapur, By Air Flight (Air Expense Is Free). Or Bhadrapur To Katmandu. From Nepal If You Do Shopping , You Need To Pay The Tax By Respective Person. While Entering And Returning On Border Respective Person Have To Pay Fare Of Cycles And Rickshaw While Crossing. In Nepal There Is Road Travel Only 488Km., Rest Of The Air Travel & No Night Traveling. These Facilities Only Provide By Our Company. Involving With Tour Air Is Free, But After Booking If You Cancel This Tour Then You Will Not Get 4000/- Back Against Flight Fare.Although With This All Rules Mentioned Are Applicable. To Watch Varnasi Please Ask In Office Regarding Expenses. Please Keep Election Card Or Passport Near You. At Chhangu Lake You Need To Visit With Your Own Expenses. To Have Rs500/- & Rs.1000/- Indian Currency With You Is A Crime In Nepal. To Visit Chhangu Lake You Require 2 Passport Size Photos.





Latest Tour Packages by
M S Tours & Travels