Rajasthan Heritage & Culture Tour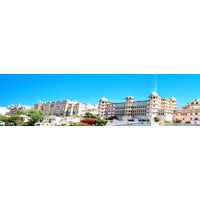 Rajasthan Heritage & Culture Tour
Package Duration

5 Days / 4 Nights

Destination Covered

Ajmer - Jaipur - Pushkar - Jodhpur - Bikaner - Udaipur
Package Includes :

Boarding and Lodging for Single.
10,000 for Single.
18,000 for Couple.
30,000 for Couple + 2 Kids below 10 Yrs. Age.
Hotel - Not Star Rating, but Good Rooms as per Twin Sharing Basis.
AC Room & AC Taxis can be arranged as per Extra Charges at 30% on the basic rates.
Breakfast and Buffet Dinner, Veg. only.
Non-Veg. can be arranged at 30% Extra on basic rates.




Day 1: Jaipur

Sightseens and departure to Ajmer.

Day 2: Ajmer

Sightseens and Pushkar + Dargah.

Day 3: Jodhpur

Sightseens and Night stay at Jodhpur.

Day 4: Udaipur

Sightseens and night stay at Udaipur.

Day 5: Rajasthan

Culture and heritage party with special dinner and games.