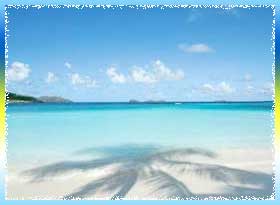 White Sand Beach also known as Magic Sands is located to the south of Kailua-Kona. The place can be reached easily through the Alii Drive. As the name suggest, the sand of the beach is much whiter as compared to other beaches where the sand is of brown or black color. White Sand Beach is an isolated place from the daily world. Nature has secretly embroidered finest creativity in carving the beach. Divine looks and esthetical sceneries are some of the features of White Sand Beach.
White Sand Beach: Truly Magical!
The glaze of the White Sand Beach is really captivating. In addition, the imbedding of gems, stones at the beach is really different experience. People from all the corners of the globe come here to inherit the truest beauty of White Sand Beach.
White Sand Beach: Let