Beach Tips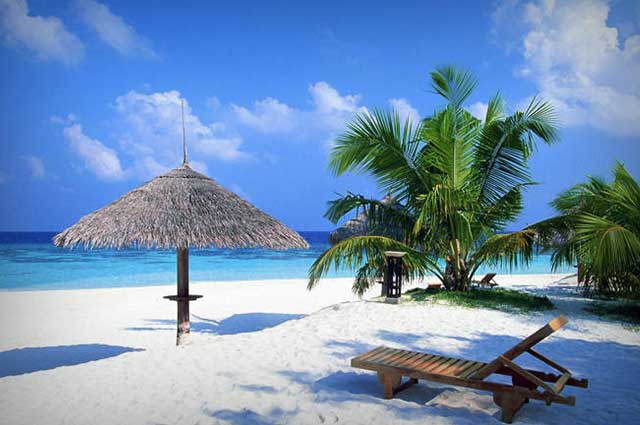 Due to ignorance of safety measures, tragic water-accidents tend to happen at beaches. By following beach safety measures and tips, one can stay safe while swimming and wandering at beachside :-
Swimming inside an ocean is not same as swimming inside a pool. Therefore, learn how to swim inside ocean water. Look out for an aquatic facilities or learning centers in your area for the same.
Always listen and obey to all the instruction's provided by lifeguards or beach personnel appointed at beaches.
Be cautious while swimming. Do swim in areas administered and protected by lifeguards.
If you are not an expert swimmer then try to swim in a group or along with an expert swimmer.
If you want to cover a long distance then try to swim analogous or parallel to the sea shore.
Always try to swim inside the limited zone area indicated by red and yellow flags.
If you are swimming along with kids, do arrange a personal flotation device for them.
Do arrange lifeguards for proper supervision of your kids while swimming.
If you sense any kind of trouble while swimming, shout or wave for help.
Never drink alcohol before or during swimming or boating at beaches. Drinking alcohol weakens body strength, balance and ability to judge while swimming.
Always guard your skin from UVA and UVB rays by applying water-proof sunscreen lotion with a high protection factor above 15 +.
Avoid getting exposed to sun during hot hours of the day especially between 11:00 am to 15:00 pm.
Do wear fine quality sunglasses to get protected from UV rays.
Have ample amount of liquids and water intake to avoid dehydration due to sun exposure at beaches.
Never leave or throw garbage on beach rather throw them inside the dustbins. Maintain cleanliness at beaches.
If get caught in rip tides, try to stay calm and swim parallel to the sea shore.
Never swim during bad weather, thunderstorms or strong winds.
Be cautious of heat strokes as these can be life threatening. Do seek for medical help if you spot the sign of weak heart pulse, unconsciousness, itchy skin and rapid breathing.
Opt for a good quality beach bag to carry all the goodies at beachside. Prefer buying beach bags made of tough quality material.
Buy a tote bag made of canvas or dual-ply nylon fabric to tolerate asperities of staying at beachside for a lengthy vacation.
Always carry fiber reactive towels in your beach bags with you. Fiber reactive towels dry instantly and are very lightweight to carry.
Carry fun games for simple beach fun. Try indulging your self to beach exercises or beach fun games to add the flavor of excitement and fun. Do play beach basketball for fun.
Be safe at beachside, try to keep away from rip currents as these are generally not recognized and identified by untrained swimmer or beachgoer. Always seek advice of lifeguard on how to surf safely inside beach water.
If caught in an inevitable rip current do not panic, try to remain calm and seek help of lifeguards by shouting and waving hands. Do not fight against the rip current.