Premium Listing
If you are a website owner and want your web site to appear on top of search then we have great promotion services especially meant for you.
We have introduced premium listing, which is an important element that draws high quality traffic to your website, thereby generating effective business inquiries for you. It is the best way to reach out to potential global buyers and get them to view services offered by you.
Premium listing is the best way to attract targeted traffic and to have a speedy response.
Inquiry Now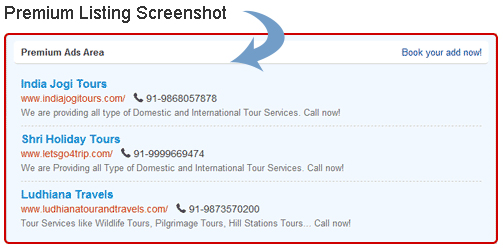 Why Opt For Premium Listing From Us?
Your Company Listing will appear on top, in the search section of Tourtravelworld.Com, no matter whether you are a platinum, gold or a silver member. Studies have proven that top ranked listings get a higher click rate than the rest.: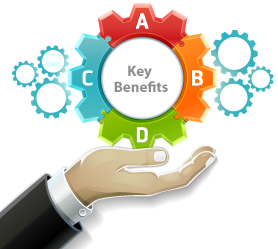 Premium Listing is published at the top of the most appropriate category of our directory.
Premium listings are always published above all other listings and these listings get 3-5 times as many clicks as the normal business listings, thus creating an opportunity to garner better quality and quantity of business inquiries.
You can order with a cheque or a credit card as per your convenience. Your listing will be in place within very short duration of time after payment receivable.
You can increase access to your firm's information to Business Members at Tourtravelworld.Com by purchasing a premium listing. A premium listing highlights your firm's name and increases visibility, likely leading to more visitors to your website and more business opportunities. This is how premium listing would increase the growth of your business.