V-Trust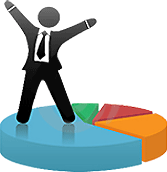 With the V-TRUST seal, now authenticate the existence and legitimacy of your business effectively. The V-TRUST seal on your website sets you apart from the rest of the crowd and also convinces the client of the authenticity of your business. With more and more of cases of e-frauds coming up these days, it has become quite essential to ensure faith to your clients and what better way than the seal of trust on your website. The V-TRUST seal conveys the message to everyone assuring that it's safe to do business with you.




"It was found in one of the recent surveys conducted by TourTravelWorld.com that 90% visitors prefer companies having the V-TRUST stamp. Try the V-TRUST seal and be ready to see an amazing increase in your service enquiries."




Different type of questions, about the authenticity of your business, pop-up in the mind of the visitors as they browse through your website or classifieds:




Should I deal with this company?
Is this a genuine company?
Are they truthful about the quality of services provided?
Services offered are good but can I rely on the dealer?
Documents Required for V-Trust Inquiry Now
Features and Benefits

Increase business inquiries
Stay ahead of competitors by providing assurance of V-TRUST
Increase the weightage of your brand image
Ensure fast growth of business with V-TRUST

Other advantages of V-Trust

Let your clients know that your company is genuine and offer assurance to clients who are scared of e-frauds
Convince your clients about the services offered by you
Provide the clients with more reasons to avail your services instead of your competitors
Assure the clients of your credibility and let them focus on the services offered