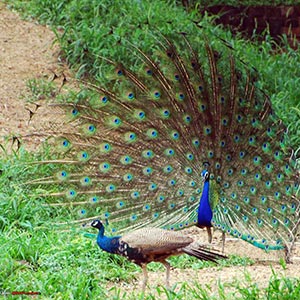 Overview
Date of establishment-
1955.
Area covered-
940square.kilometers.
Location-
The Park is situated in the state of Madhya Pradesh.
About Kanha National Park!
The Kanha National Park is situated in the state of Madhya Pradesh and is one of the most well kept parks in Asia. The park was established in the year 1955 and in the year 1974 it came under the Project Tiger scheme. The park covers an immense area of around 940square.kilometers, which comprises of a rich vegetation cover. The park is similar to the Kipling mentioned jungle in the story Jungle book. The vegetation of the park mainly comprises of bamboo and Sal trees along with various species of grasses spreading here & there. The park is a home to a large species of animals like Barasingha, Tiger, deer, Wild pig, common langur, Hyena, jackal, spotted deer, fox, sloth bear etc. One can also see around 200 species of birds which includes both residential as well as migratory birds.
How to reach!
Rail-
The closest railway station is located at Jabalpur.
Air-
The closest airport is located at Jabalpur.
Road-
The Park is well connected by road to major towns & cities.