Safety Tips And Travel Guidelines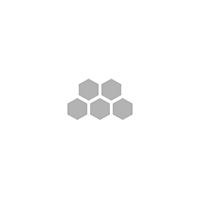 Image Source : https://kullumanali.org
Opt for self-drive only if you have good experience driving in hilly areas, else rent a cab with a good tour and travel company.

The road conditions on NH 44 are good but you may find some rough patches after Bilaspur.

Speed should be slowed down on hairpin bends, narrow paths, and keep in mind the distance with the trucks along the way.

1: Dont hit beyond the speed limit and slow down once youre off the highway especially on steep turns.

2: Make halts en route or switch drivers or even plan an overnight stay at Chandigarh as the drive can get too long.

3: Follow GPS but in case of confusion, dont hesitate to ask the locals for directions especially while passing any village.

4: Carry your snacks and water or prefer only bottled water from outside and always eat at a clean restaurant.

5: After any stopover, do wash your hands properly if possible or use an alcohol-based hand sanitizer before getting into the car.

6: Choose a 100% hygienic hotel with vaccinated staff for a safe and comfortable stay.

7: Most importantly, follow all the COVID-19-related guidelines and protocols issued by WHO to stay safe.

Keep these things in mind before you hit the highway for the most memorable trip.