#4
Amont
Things to Do in Shanghai
Established

1994

Length

468 meters
Oriental Pearl Tower, Shanghai Overview
Situated in Pudong Park in Lujiazui, the Oriental Pearl Tower is the world sixth and China's second tallest TV and radio tower (468 meters). It is not only the height of this tower that attracts visitors but also its aesthetic beauty. The design is very unique and unlike most skyscrapers it has been made in oriental style architecture.

It is encircled by the Yangpu Bridge to its northwest and the Nanpu Bridge to the southwest. When seen from above, this setting forms a picture of twin dragons playing with pearls. Millions of visitors flock to this picturesque place every year and travel up and down the tower in double-decker elevators.
Upon reaching, the number of facilities and recreational activities are surely going to surprise you. There is a futuristic space city, a sightseeing hall, history museum and other such places of interest within each sphere of the tower. The revolving restaurant in the second sphere is a highlighted feature.

Five spheres at the bottom are a hotel that comprises of twenty-five luxurious rooms and lounges. A visit to the Oriental Pearl Tower is a must while you are in Shanghai. Breathtakingly beautiful views it offers are surely going to stay in your memory forever.
Read More
Book Shanghai Tour Packages
1-3 days
4-7 days
8-14 days
14+ days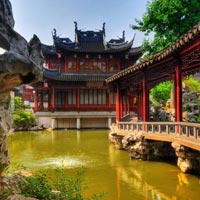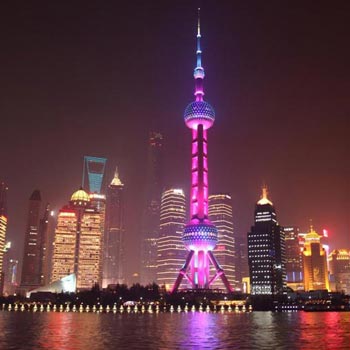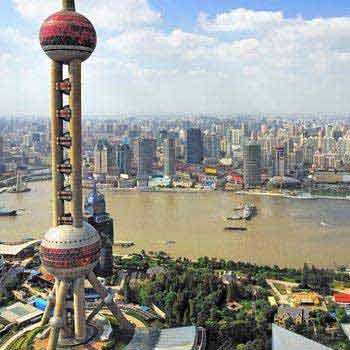 Top Travel Agents in Shanghai
Top Places to Visit in Shanghai