Top 15 Amazing Places to Visit In Switzerland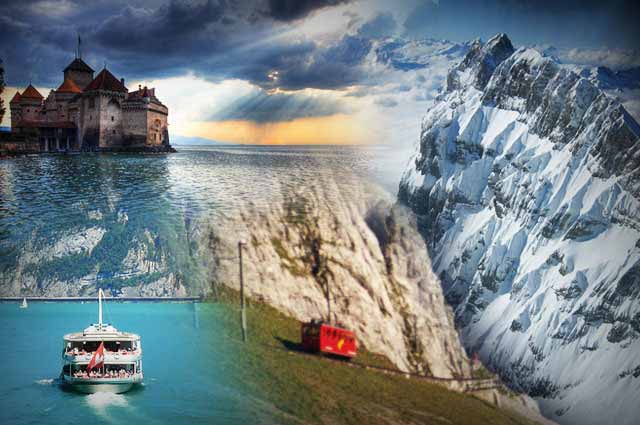 The tantalizing alpine scenery, beguiling and quaint villages, glinting lakes, charming meadows, and a delightful serenity in the air- this is how you describe the picturesque land of Switzerland. Located in Central Europe, Switzerland is a mountainous country. It is an exquisite holiday destination that is blest with the alluring tourist places. Not only the valleys, mountains, and meadows, but there are more places like the ancient castles and other grandeurs that also catch the sight.

Globetrotters, on an extensive scale, flock to Switzerland for spending their vacations. Perhaps, you also dream about spending a holiday, specifically a honeymoon holiday, in the beauteous land of Switzerland. In simpler words, Switzerland is an ideal holiday destination in Europe. The words like regret and stress vanish away as they never existed when you talk about Switzerland, so here we have tried to kick aside the stress by compiling some must-visit destinations in Switzerland.