Traveling To Andaman Islands by Cruise or Ship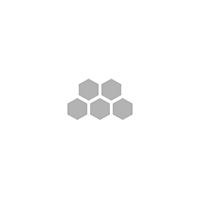 Going to the Andaman Islands by cruise or ship may be tiring, but it is adventurous. It will give you the adventure of traveling by a mighty ship or cruise. You can get to see beautiful scenes of the sea, sunsets, and sunrises. Also, the cruise fare is comparatively lower than the flights. You will be exposed to the mighty Bay of Bengal. Therefore it will give you a thrill, and you will enjoy yourself to the fullest.

You can reach the Andaman Islands from Kolkata, Chennai, and Vizag. If you are in other cities, you can to go to Chennai, Kolkata or Vizag by bus, train, or flight. Then from there, you can take the cruise and travel to your destination. Five ships are available from the mainland of India to reach the Andaman Islands. The ships are:

1. M.V Nicobar
2. M.V Akbar
3. M.V Swaraj Dweep
4. M.V Nancowry
5. M.V Harshwardhana

There are many packages available from different cities of India like Tour Package for Andaman and Nicobar Islands from Delhi, Holiday Packages for Andaman and Nicobar Islands, Chennai to Andaman by ship tour package.