14 Most Amazing Honeymoon Destinations in the World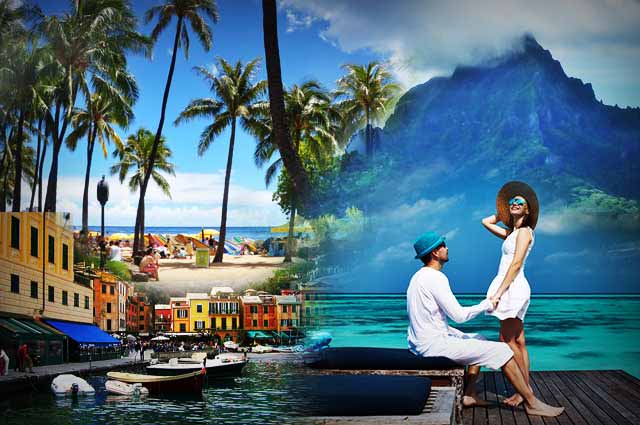 The strenuous schedules during the marriage preparations, leave the newlywed couple extremely drained. This enervation comes to an end when the couple departs for their honeymoon destination, far away from their friends and relatives. Be it a love marriage or an arranged one, a delightful honeymoon trip is the beginning point of every married life. The confinement of the newlywed to a place so far, makes them step close to each other. This is the time when the couple experiences a myriad of feelings for each other. This expedition enables the couple to explore the likes, dislikes, views, habits, and other little charms of their spouse. The duration of the honeymoon should be long enough to satiate the yearning for each other and short enough to keep the spark of the relation evolving.

The choice of the honeymoon destination is surely the personal preference of the couple. Some like to savour the serenity and adventure of the beaches, while some are fond of the gigantic and snowy mountains. The youngsters today, carry a whooping list of travel destinations, but the cost and time constraints compel them to choose one or two from their bucket list. The geography of the world offers unsparing destinations that are ideal for constructing a monumental honeymoon trip. Here, we present a compilation of the best honeymoon destinations in the world for a heavenly experience.