9 World's Most Luxurious Buses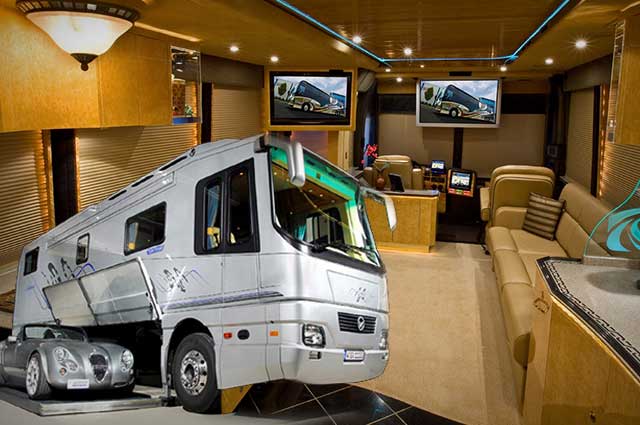 How are Yall? This time, were here to talk about luxury and it doesnt include any kind of castles, palaces, or hotels. The new and interesting topic for the day is about the luxury buses. First of all, if youre thinking that it would be about Volvos, the answer is a no. Though Volvo buses are luxurious, youll get to know something more than Volvo.

Just imagine, wouldnt it be dumbfounding if you get a chance to live inside a bus that exactly resembles an executive suite of a seven-star hotel?
Thats entirely true, the new dawn of the luxury arrived long back and its magical touch gave a wonderful makeover to the buses as well. Many automobile companies designed and launched their super luxury buses that are equipped with the modern day amenities. Even the vanity vans arent anywhere to be seen in front of them. Roll the drums and raise the curtain, here is the look at some super luxury buses in the world.