Average budget for Manali Adventure Camp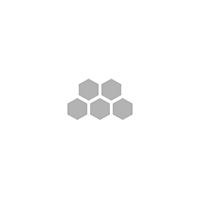 Image Source : https://www.wikimedia.org/
The Manali trip cost depends entirely upon the different factors like season you are visiting in, the duration of your stay, the inclusions and the exclusions.

At an average, the budget For Camping in Manali for a day ranges roughly between 1500 INR to 2500 INR for each person. This basic package provides the following options:

Shared Accommodation is based on double or triple sharing options. (Taxes excluded)
Three courses of meals, breakfast, lunch, and dinner.
A basic adventure package which includes activities like repelling, rock climbing, crossing the valley, flying fox, and other related activities.
Apart from this, if you are visiting Manali from some city near to it like Delhi, the cost of the Manali Holiday Package will vary greatly based on the mode of transport the traveler is opting for. The average cost of traveling to Manali can be described as:

Via flights: The cost of flight from New Delhi to the Kullu Manali Airport can cost around 5000 INR for each person in case of a round trip. This cost avails if the booking is done about 45 days before the date of departure.

Via Train:for going to Manali, the nearest railhead which would take you there is Jogindernagar Railway Station. As there are no direct trains available in ten routes from Delhi to this place, the cost of the break joiner can cost you a rough amount of 2000 INR for one way journey.

Via Bus: The option of road transport is the cheapest and convenient way to reach the beautiful tourist attraction site of Himachal, Manali. The average cost of the one way journey of the bus can cost you around INR 1000 for each person via the HRTC state buses or via the private Volvo buses.