List of 14 Best Restaurants In Delhi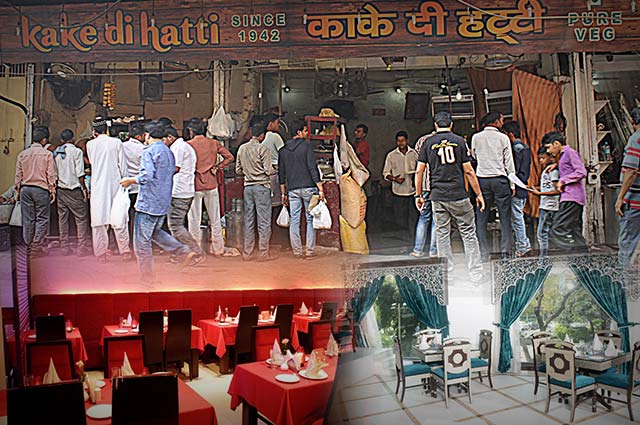 "People who are true foodies are the best people."
So this means that the Delhiites are the best ones! Hell Yeah!

The capital city of India is full of fun and gastronomes. In every nook and corner of the city, there's a high chance of spotting them and, at times, together. The people of Delhi adore munching different snacks. Due to the widest variety of the food available here, the capital city is the prominent choice for the foodies.

Delhi has a sizable populace of the 'Human Herbivores breed, commonly known as vegetarian. This breed survives eating the food that contains a miscellany of fruits & vegetables, lentils, juices, bread, and everything else that doesn't contain the meat of animals. This breed loves to munch the vegetarian snacks, especially at restaurants that offer pure vegetarian food.

Finding such restaurants isn't a tough job, you can easily find them after going through this small guide.