The Popular Festivals of Kerala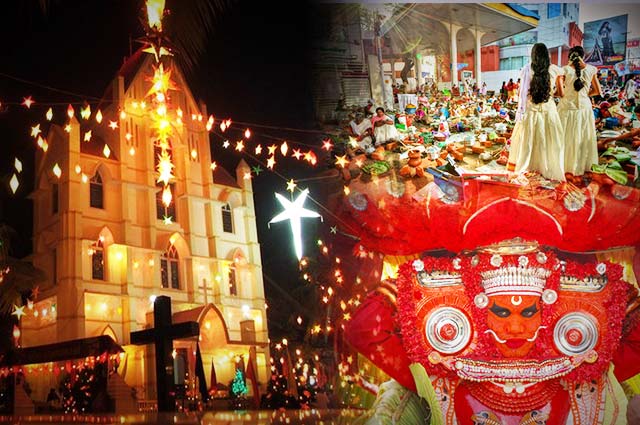 The festive season in Kerala is truly a delightful period. The ambiance of the place gets filled with enthusiasm and joy. People live the festive day to the fullest and exchange gifts. All in all, such special moments cannot be described, they can just be lived.
The state of Kerala is a complete package of fun. Right from the calm backwaters & coconut groves to the ancient shrines, one can witness different things there. It is a major reason that makes Kerala stand amid the top holiday destinations in South India.
But Kerala is not about the romantic landscapes and the Ayurveda massage. There is more in the soil of this state that is amazing. It is none other than the celebration of the different festivals in a unique style. Whether it is the New Year or a harvest festival, the Keralites have a winsome way of celebrating it. What is unique about the most famous festivals in Kerala, read on to find out.