11 Reasons Why People Love Madikeri Tourist Places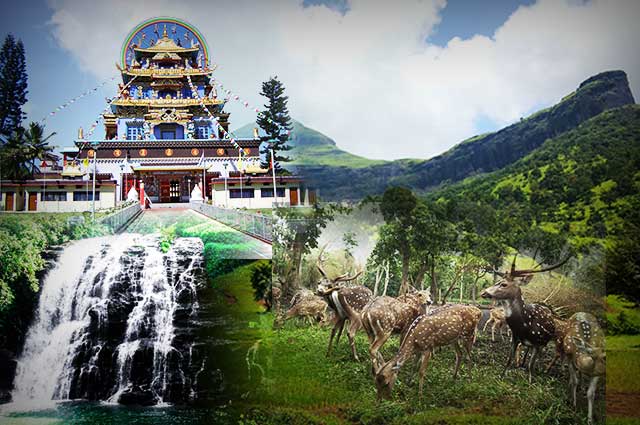 Madikeri is a delightful hill station in the Indian state of Karnataka. It is every nature lovers haven, adventure buffs dream, a photographers ideal photo shoot destination, and much more you can think about it. Such beauty of Madikeri describes it as Scotland of Karnataka.

Tourists from the different directions of the country throng to Madikeri for holidaying. Its natural beauty never fails to lure tourists, especially the newlyweds. Hence, Madikeri also stands amid the prime destinations for the honeymoon that is chosen by the generation of today.
But Madikeri is not restricted till the natural beauty. There are various other places of interest including forts, palaces, sanctuaries, temples, waterfalls, hillocks, markets etc. Thus, a vacation spent at Madikeri is worth a million dollars.

Here we present to you, a list of must-see travel attractions in Madikeri. And hey, try to capture as many photos you can.