9 Amazing Monsoon Trip Destination in India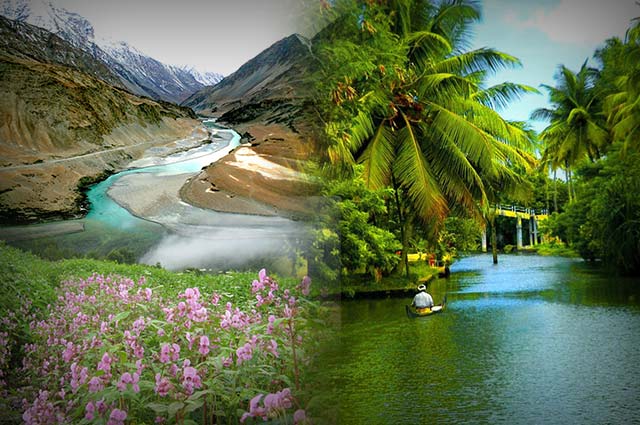 When the first drop descends from those thundering clouds and kisses the earth, the fresh aroma of the soil pleases the senses. Accompanied by the wind that fondles your cheeks, you brace monsoons. The time of the year when Mother Nature herself cleanses the dirt accumulated and refreshes everything.

It is the time when warm bread fritters and tea become the staple diet and are savored extensively. All in all, the monsoon is a time that is enjoyed by people. But how can you expect enjoyment in the concrete woods? Monsoons in the urban areas mean hassle, hassle, and lots of hassle. Frequent and long power-cuts, traffic jams, water logging etc. become a nuisance.

If you think we're high on dope and talking about embracing monsoons with a smile, we aren't. But, we do have some dope-like ideas to make the monsoons enjoyable. There are certain ways of living this season to its fullest. All you need is to plan a monsoon vacation to a place by choosing from the bucket-list below.