Culture of Rajasthan - Peeking Into The Rajasthani Culture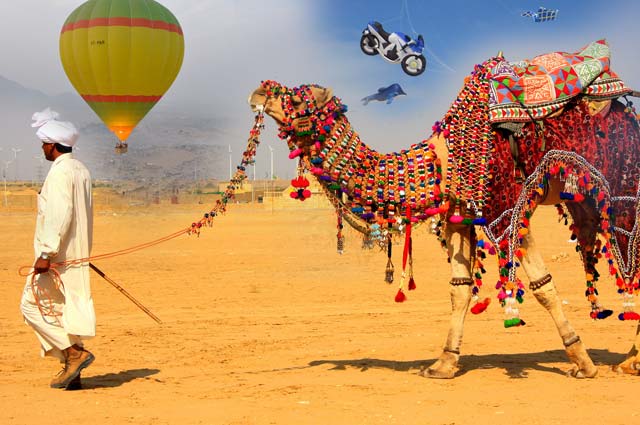 Hello dear readers.
We're here again with some flavors of the culture of a state that is known as the 'Land of Maharajas'.

And that smile tells that you know the answer, quite impressive! So without a delay, let's sit on the 'Ship of Deserts' and know more about the Rajasthani Culture.
After talking to umpteen people, we came to know that there's a fixed image of Rajasthan. It included the answers like acres of sand (obvious, as we expected), colossal grandeurs, camels, sumptuous food to devour, folk music (everybody mentioned it), the haunted Bhangarh fort, men wearing a colorful turban and amazing mustache etc.

Stop stereotyping Rajasthan with a pre-set image. There's a lot to know about Rajasthan, especially its culture. The Rajasthanis are known for celebrating the different festivals that with a great pomp and we're sure that you would enjoy reading about it. Oh, it's true, it's damn true!