Know About The Most Breathtakingly Hidden Places In Goa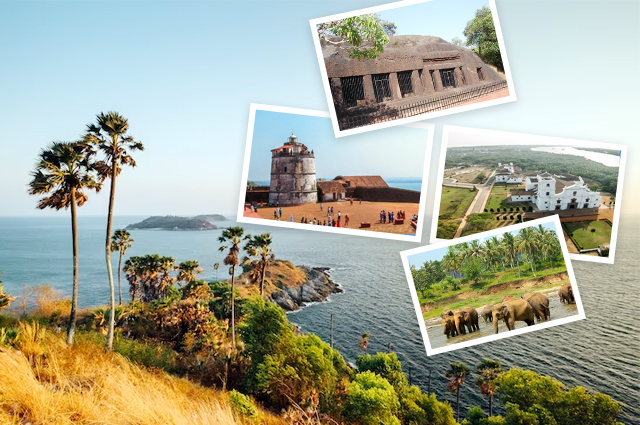 Goa is a place on the southwestern coast of India known for its natural beauty, rich cultural heritage, and stunning beaches. It uniquely blends Indian and Portuguese cultures, reflected in its colorful architecture, delicious cuisine, and vibrant festivals.

Goa is a state that is known for its beautiful beaches and vibrant nightlife. However, several hidden places in Goa are waiting to be explored. Tour Travel World brings a detailed guide to amazing places in Goa that travelers must visit. If you want to explore authentic Goa with unknown secret places in Goa, this blog is for you. Plan your Goa trip with one of the best Goa local tour packages and ensure a hassle-free journey.


Hidden Places To Visit In Goa


Goa has got scenic beauty, vibrant culture, and colonial architecture. You can explore many hidden places in Goa. Its rich cultural heritage, natural beauty, and offbeat destinations are good for every Goan person. Goa is a traveler's paradise.

Here are some of the top hidden places to visit in Goa:
1: Dudhsagar Falls
2: Chorla Ghat
3: Netravali Wildlife Sanctuary
4: Tambdi Surla Waterfall
5: Divar Island
6: Arvalem Caves
7: Usgalimal Rock Carvings
8: Velsao Beach
9: Palolem Beach
10: Spice Plantations
11: Fort Aguada
12: Chapora Fort
13: Cavelossim Beach
14: Fontainhas
15: Salim Ali Bird Sanctuary
16: Baga Beach
17: Anjuna Beach