The Colors of Gujarat Kite Festival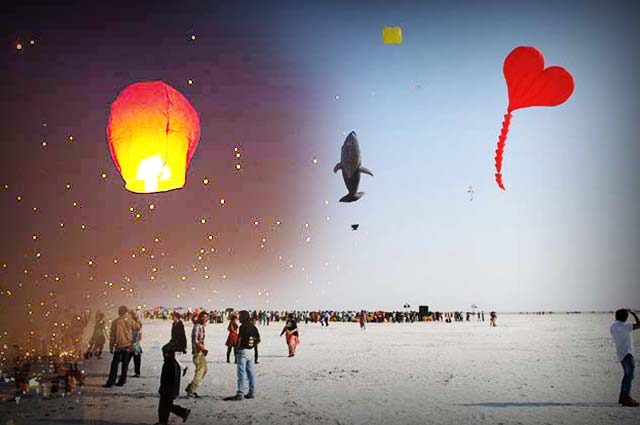 Can you imagine waking up and finding the sky fully clad with colorful kites? If you said a no, then there's something wrong with your general knowledge. You can surely experience this event. If you still can't make out what we'll be discussing today, here are some hints:-
A. Celebrated at the place where every man has Bhai in his name and every woman has Ben
B. Every elder brother is referred as Mota Bhai, even if he's skinny or well-built
C. "Tum _____log ka khaana itna khatarnaak kyu hota hai dhokla, fafda, handva, thepla.. jaise missiles hai".

And now, you are reading this line with a smile because you have the answer! Call it Makar Sankranti or Uttarayan, both are correct. Falling on 14th or 15th January, Uttrayan is a famous Hindu festival and is celebrated in various ways. In the Indian state of Gujarat, it is celebrated as a kite festival. It is a gala day in the Gujarati culture as people are all set to unleash their kites in the cerulean sky. It is truly enchanting to see a plethora of kites flying high in the sky and people participating in the kite fest with a great zest. But, there's a lot more to know about it. Keep reading further.