Top 10 Popular Tourist Places To Visit In Gurgaon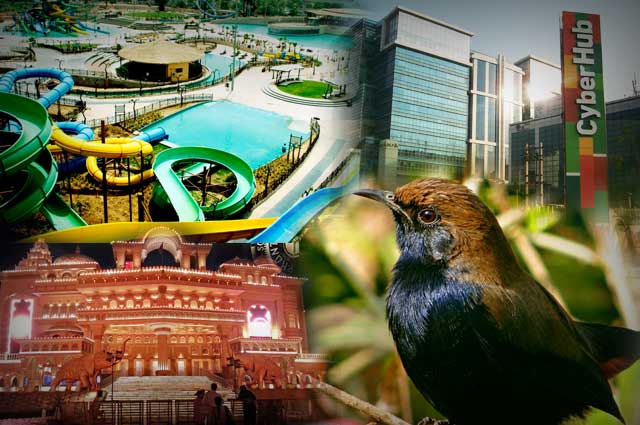 Today, everyone knows about Gurgaon. It is a city that lies in the Indian state of Haryana and is a part of NCR. A rural region in the bygone times, Gurgaon today, is a hub of urbanization. The MNCs and many other companies have their headquarters and factories here that include the leading organizations like BMW India, Goibibo, IndiGo, Grofers, Aviva India etc. It is also the employment hub and attracts the freshers that are looking for a job. All in all, it is a great place to live and earn a livelihood.

What you read above was a basic introduction of Gurgaon. The golden touch of development has not only transformed it into the place for finding the right job but, it has also tagged Gurgaon a place where an individual can hang out with his pals. Yes, you got that right. We are talking about the fun and frolic one gets to witness in Gurgaon.

Gurgaon is also known for, alright, if we told much then it will ruin the craze. So if you're a Dilliwala and seek an escape (without burning the pocket), Gurgaon is the place. Just go through these popular tourist attractions in gurgaon and choose your favorite one.