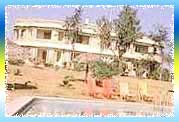 Mahabalipuram is located 58 km south of Chennai. Mahabalipuram is known for its ancient remains like caves, chariots, and temples. Mahablipuram is streamlined along with Bay of Bengal. Mahabalipuram is hottest tourist destination India. Its unbelievable sceneries and many other nature
Dakshinachitra
While travelling from Chennai to Mahabalipuram visit Dakshinachitra - a heritage centre. Here traditional crafts persons and folk artists work and perform in the reconstructed period settings of 19th century homes, streets and workspaces of the Southern States of Tamil Nadu, Kerala , Karnataka and Andhra Pradesh.
Shore Temple
This is one of the oldest temples in south India. It belongs to the early 8th century AD and is a good example of the first phase of structural temples constructed in Dravidian style. The monuments are floodlit at night and so it is possible to enjoy their beauty after sunset.

Arjuna's Penance
The world's largest bas-relief measuring 27m x 9m is the pride of Mahabalipuram. This huge whaleback shaped rock contains figures of Gods, Demigods, men, beasts, birds and infact represents the entire creation.

Five Rathas
These are five monolithic temples, each created in a different style. They are also known as the "Pancha Pandava Rathas", and the four of the Rathas are supposed to have scooped out of a single rock formation.
Tiger's Cave
It is 4-km north of the main monument complex. It was an open-air theatre, where cultural programmes are held. Though it is very near the sea, the place is serene and calm.