Kanyakumari Tour Packages
838 Tour Packages found
Kanyakumari is a town in the Indian state of Tamil Nadu.
Kanyakumari Tour Packages
allow the tourists to explore the beauty of this southernmost town in a well-planned manner. The town bears th
e name of Devi Kanya Kumari, the guardian deity of the town. It was ruled by the different dynasties like Chola, Pandya, Chera, and Nayaka. Kanyakumari is a prominent tourist cum pilgrimage site in Tamil Nadu. The charm of this town has always magnetized visitors on a huge scale.

Calling Kanyakumari as an ideal holiday destination wouldn't be wrong. The town is dotted with various tourist sites that are widely visited on a daily basis. Pilgrims from different places visit Kanyakumari to seek the blessings of the divine. The list of holy places to visit in Kanyakumari includes the names of historic temples and some other religious sites as well. Hinduism is the prime religion followed in Kanyakumari and you can visit different temples. Kanya Devi Temple or Balambika Mandir is a famous temple that is visited on a wide scale. It enshrines Goddess Kanya Kumari Devi. She is considered as a sister of Lord Krishna and devotees worship her as a child. A Shakti Peetha is also located near the temple. It is the place where the backbone of Sati fell.

The temple of Thanumalayan is another must-see temple in Kanyakumari. The holy Hindu trinity- Brahma, Vishnu, and Mahesh are worshiped as a single deity. The ashram of Sage Agastya is a famous destination in the town. Similarly, there are other religious sites where you can find the peace of mind.

Kanyakumari Holiday Packages carry sufficient information about all the sightseeing places and things to do in Kanyakumari. Apart from the religious places you read above, there are beaches and other spots that do not disappoint the visitors. The sandy beaches of Kanyakumari are the best escape from the monotonous schedule of life. Kanyakumari Beach and Sanguthurai Beach will spell-bind you. If you have a special taste in history, do not miss visiting Chitharal Jain Monuments, Gandhi Mandapam, Vattakottai Fort, Padmanabhapuram Palace, Vivekananda Rock Memorial, and Thiruvalluvar Statue etc. By choosing the apt Kanyakumari Family Packages, you can enjoy the vacation to its fullest.

When your tummy growls with hunger, there's no hassle to look out for the restaurants. There are so many places where you can satisfy the craving of hunger. The yummy dishes like appam, utthapam, dosa, idli, vada, lemon rice, paniyaram, a miscellany of poriyal etc. are some popular food items. These finger-licking good foods are a must-try. Make sure that Kanyakumari Holiday Travel Packages you choose include the information about the other popular eateries and restaurants of the town as well. Oh yes! North Indian cuisine is also served in the restaurants.

You can reach Kanyakumari without hassle. The town is well-connected to the rest of the state via road, rail, and air. The broad gauge trains are available on alternate days for all major metropolitan cities of India. Trivandrum International Airport is the closest airport. Select from those Kanyakumari Packages that include the round trip ticketing.
More »
Holiday Packages For Kanyakumari
Tour Packages From Top Locations
Kanyakumari Travel Agents

Kalpna Holidays
A holiday is something that everyone looks forward to with much anticipation, and afterwards cherishes it for years to come. To make your vacation a s...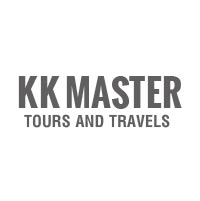 KK MASTER TOURS AND TRAVELS
KK Master Tour and Travelsis the fastest-growing and operating travel agency from Kanyakumari, Tamilnadu. Expertise team members who are committedt...