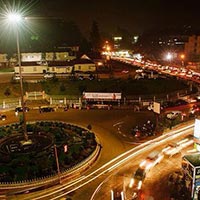 VVIP Trip Package
Package Duration

5 Days / 4 Nights

Destination Covered
Price Per Person

Rs 2,625
Description :

The package consists of three segments:
Diamond
Gold
Silver
The member availing the trip gets wider options to select their trip which allows renewal of membership on next trip by the member with discounts.The card validates trip for 2 adult and 1 minor. Hence one can select the packages from Diamond,Gold,Silver.


Package Excludes :

Avail your short trip to Shillong with VVIP membership card.
Advantages of the card.
Hassle free travelling with detailed description on every place you visit.
Lowest charges on travelling and accommodation.
Trip guide assistance 12 to 18 Hours a day.
Travelling with VVIP makes it simpler by minor investment for your trip.
No extra charges.
No burden on booking a hotel.
No burden to find travel destinations.
No burden to find and rent a vehicle.
Safe and secure trip advantage.
Welcome greetings on arrival.
VVIP card can be renewed on or before next visit.
Luxury and Quality services.
VVIP membership includes 5 days total expenditure coverage on accommodation and travelling.
Exclusive entry in lounge with two complimentary drink without standing in a cue or paying entry charges.
Cost efficient booking pay the booking amount first pay the remaining during the day of arrival.