Lago de Atitlan
Guatemalan Highlands
Guatemala
#1
Amont
Things to Do in Guatemalan Highlands
Lago de Atitlan, Guatemalan Highlands Overview
Lago de Atitlan is a large volcanic lake situated in the highlands of Guatemala. This endorheic lake is also one of the deepest lakes in Central America with a depth of about 340 meters. The shape of the lake is formed by deep escarpments surrounding it and the three volcanoes located on its southern side. The panoramic view of the lake is simply outstanding offering some of the pleasing viewing experience. The lake is also known for its surrounding towns and villages inhabited by Maya people. The most famous spot nearby is Antigua city lying 50 km North West.

The word Atitlan is basically derived from the fusion of Nahuatl words meaning 'at the water'. The famous German explorer Alexander von Humboldt has described it as 'the most beautiful lake in the world'. Formed about some 85000 years ago by a volcanic eruption, this lake has also caught the attention of many renowned poets and artists. Aldous Huxley has written beautiful lines praising the beauty of this lake. The lake is not only famous for its beauty but also seen as a habitat for many indigenous and exotic species of flora and fauna.

The lake is basically a water filled caldera formed from volcanic activities. Till now, it fills a large part of it reaching about the depth of 600 meters. The lake was known to the world in 1955 when the area around the lake became national park. It attracted a lot of ecologist and travelers from all over the world not only boosting the local economy but also the tourism of the place. Other activities that the tourists can enjoy are hiking, bike tour, volcano tour, village tour, coffee field tour, bird watching tour, trekking, kayak adventure and cultural tour.
Read More
Book Guatemalan Highlands Tour Packages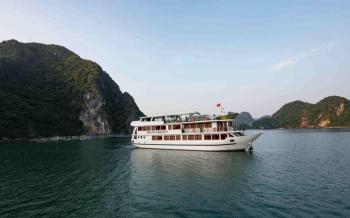 Top Places to Visit in Guatemalan Highlands
Guatemalan Highlands Reviews