#2
Amont
Things to Do in Aqaba
Aqaba Marine Park, Aqaba Overview
Located in the southern part of Aqaba city, Aqaba Marine Park stretches about 7 km along the coastline. As it is the only access to sea for Jordanians, the marine resources here faced tremendous pressure, to reduce which this park was created and secured under Aqaba Special Economic Zone Authority.
The Park's Zonation
Strict Reserve Zone: As stated above, the reason for establishing this park is to reduce the anthropogenic impacts on the area as much as possible. A permission from the authorities is required prior to undertaking any activity here.
Beach Recreation and Swimming Zone: This area promotes safe recreational activities at the beach, some of which are diving, swimming, snorkeling and wading. The list of prohibited activities includes general boating, jet skiing, water-skiing, fishing and anchoring.
Diving and Snorkeling Zones: Diving and snorkeling activities can be undertaken in this zone; however only through the demarcated spots. Also, the site may be closed down periodically to allow it to recover from the impact of diving activities.
Beach Zone: This protected zone is the land territory of the AMP, marked by the 40 cm high natural stone markers. Other than simple beach use, all other activities have written permissions from the authorities as a prerequisite.
Other highlights of the Marine Park are its multipurpose auditorium, exhibition halls, restaurant, and an outdoor amphitheater.
Read More
Book Aqaba Tour Packages
1-3 days
4-7 days
8-14 days
14+ days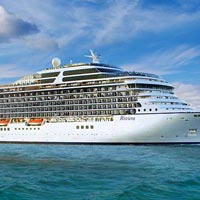 Top Travel Agents in Aqaba
Top Places to Visit in Aqaba