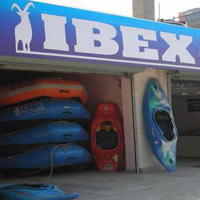 Uttarakhand Adventure Voyage (Multi - Day Ganga Rafting expedition with Trekking and cycling)
Package Duration

8 Days / 7 Nights

Destination Covered
Price Per Person

Rs 14,500
Other Benefits (On Arrival)

Description :

It can be described as a Grand adventure travel program specially designed for those who wants max. adventure in a short period of time. From trekking, rafting, cycling, wildlife watching it has all flavours of an exciting nature adventure trip.

So, Join us on this trip to see breathtaking vistas and wildlife in their natural habitat. Swim in a clear lake, sit around a campfire, go rafting on a wild river, watch local hill countryside, enjoy the nightlife of the local towns and much, much more! We guarantee that you will have the adventure of a lifetime!

This trip involves first three days of trekking parallel to the high Himalayas, three days of white water river rafting and one day of mountain biking down the Shivalik Hills.

Being local means we can easily accommodate your group and professionally outfit your expedition in a way that suits your needs and your time-frame. Individuals, or groups less than six, interested in joining an expedition are welcome to inquire about joining a fixed date departure.







Latest Tour Packages by
Ibexoutdoors Adventure (uttarakhand)