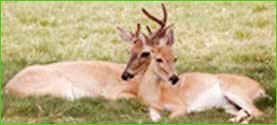 General Information
Area Covered-
320square.kilometers.
Best Season-
November-May.
Location-
The sanctuary is situated at a distance of 90kms from Mumbai, in the district of Thane, Maharashtra.
Explore the beauties of Tansa Wildlife Sanctuary!
Tansa wildlife sanctuary is situated in Shahapur, Mokhada and Wada Talukas that comes under the district of Thane in Maharashtra. The sanctuary is at a distance of only 90kms from the city of Mumbai. The sanctuary covers a wide area of around 320sq.kms, which includes the area of various forests like Khardi, Shahapur, Vaitarna etc. along with the catchment area of the Tansa lake that comes under the district of Thane. The Tansa Lake acts as a good source of water for all the wildlife that exists in the sanctuary.
Flora-
Due to the sufficient presence of water in the sanctuary, the place abounds in rich vegetation cover. The vegetation is mostly southern tropical moist deciduous type of vegetation. Some of the chief species of trees found here include Bibla, Ain, Teak, Hed, Khair, Kalamb, Bamboo any many more.
Fauna-
The sanctuary offers shelter to around 50 species of different types of animals. Some of the chief species of animals that can be seen here are Wild boar, Jackal, Panther, Four-Horned Antelope, Common Langur, Barking Deer, Chital, Leopard, Mouse Deer, Sambar, Hyena and many more. One can also see around 200 species of birds that include both land as well as water birds.
Other places to visit
Fort of Mahuli,
Plateau of Suryamal,
Mahadeo temple (Tilsa).
How to reach!
Rail-
The closest railway station is located at Atgaon.
Air-
The closest airport is situated at Mumbai (90kms).
Road-
The sanctuary is well connected by road to major places.