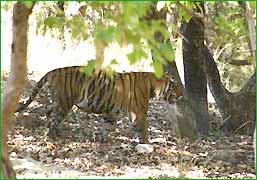 General Information
Area Covered-
175square.kilometers.
Best time to visit-
November-March.
Location-
The sanctuary is situated in the district of Sonitpur in Assam.
About Sonai Rupai Wildlife Sanctuary!
Sonai Rupai Wildlife Sanctuary is located at Tezpur, in the district of Sonitpur, Assam. The sanctuary spreads all the way along the foothills of the Great Himalayan range. The sanctuary covers an area of around 175square.kilometers. It is a prefect place to enjoy the immense beauties of Mother Nature at its best. Along with the scenic view, one can also see a wide range of animals around. The time period between the months of November-March is the ideal time for visiting the sanctuary.
Flora & Fauna
The place is very rich in natural vegetation cover and comprises of various species of plants & trees that are hard to find somewhere else. The place is a home to various species of animals that are found here. The chief attractions of the place are the elephants and the one-horned rhinoceros. Ina addition, one can also find various other animals like Tiger, leopard, deer, and Indian bison etc. One can also see various types of birds that include both residential as well as the migratory birds.
How to reach!
Road-
The place is well connected by road to major places.
Air-
The closest airport is located at Saloni.
Rail-
The closest railway station is situated at Rangapara.