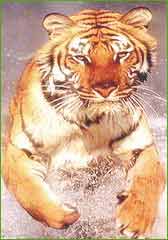 Overview
Area-
423.55square.kilometers.
Best season-
October.
Location-
The sanctuary is situated in the district of Satara in Western Maharashtra.
Know Koyna Wildlife Sanctuary!
Koyna Wildlife Sanctuary is situated in the district of Satara in Western Maharashtra. The sanctuary covers an area of around 423.55square.kilometers. The sanctuary is located on both the western and the eastern catchments of the Koyana dam. The koyana dam is the chief centre of hydroelectric project in Maharashtra. The vertical slopes of the Western Ghats borders the sanctuary on one side, while on the other side it is bordered by Shivasagar reservoir. On the southern side of the Koyna Wildlife Sanctuary lies the famous Radhanagari wildlife sanctuary. The month of October is the ideal time for visiting the place.
Flora & Fauna
The sanctuary is enriched with a vast vegetation cover that mainly comprises of southern moist mixed deciduous forests and the southern tropical evergreen forests. Below given is the list of some of the common trees and plants found here.
Species of trees:-
Anjani
Hirda
Ain
Amba
Jambul
Pisa
Awala
Nana
Gela etc.
Medicinal plants:-
Tamalpati,
Karvand
Kadipatta
Murudsheng
Ranmiri
Narkya etc.
Rare species of trees:-
Eupohoria Longan
Dhup
Elecoarpus Tectorium
Turpunita Malbarica
Harpullia Arborea etc.
The sanctuary is a home to various species of animals like tigers, sloth bears, panthers, barking deer, dholes, common langoors, cobras, giant squirrels, mouse deers, gaurs, sambars and many more. One can also see here various types of birds like brown capped woodpecker, fairy bluebird, heart spotted, rufous, goshawk etc.
How to reach
Road-
The closest bus station is located at Radhanagiri, which is at a distance of 55kms from the place.
Air-
The closest airport is at Kolhapur (65kms).
Rail-
The closest railway stat6ion is situated at Kolhapur, which is around 60kms from the sanctuary.