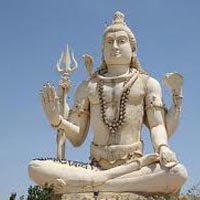 Other Benefits (On Arrival)

Description :

Day 01 : Ahmedabad
Morning arrival at Ahmedabad.and transfer to hotel. Later visit Akshardham Temple -Akshardham is situated in the capital city of Gandhinagar, which lies near Ahmedabad. The magnificent temple is dedicated to Lord Swaminarayan. It was constructed on the directions of Pramukh Swami Maharaj, the spiritual leader of BAPS Sanstha. The complex of this temple is the largest in Gujarat. Akshardham temple was inaugurated in the year 1992 and has become a major tourist attraction in India, during the last decade. It has a sprawling 23 acre area and is chiseled out in pink sandstone. The Swetambara Temple Hatheesing temple was built outside delhi gate in 1850 by a rich jain merchant Sheth Hatheesing. This is the best known of Ahmedabad's many ornate jain temples. It is dedicated to Dharamnath, the fifteenth Tirthankar whose status stand in the main sanctuary Built by pure marble profusely decirated with rich carving, Gandhi Ashram The beautiful ashram complex of Ahmedabad, with shady trees populated by thousand of paraketers, Beaters, sunbirds, squirells, offers a refuge from the loud streets of the city and is one of the foremost tourist attraction of Ahmedabad. This ashram was Gandhi's headqquartersduring the long struggle for Indian independence. His ashram was founded in 1915 and still makes handicrafts, handmade paper and spinning wheels. Overnight stay at hotel.
Day 02 : Ahmedabad – Rajkot - Jamnagar
After breakfast drive to Rajkot. Visit Watson Museum in Jubilee Gardens has a collection of archaeological artefacts, Mahatma Gandhi's home - Kaba Gandhino Delo.Drive to Jamnagar,check in at hotel after visit of Bala Hanuman Temple - Bala Hanuman Temple is a pilgrim place venerated by the devotees of Lord Ram. It is a world famous temple, known for the continuous chanting of Jai Ram, Shri Ram. The chanting is going on since 1964 and has found a place for it in the Guinness Book of World Records. People chant the name of the Lord in shifts, 24 hours a day. Overnight stay in hotel at Jamnagar.
Day 03 : Jamnagar - Dwarka
After breabkfast Morning proceed for Dwarka.check in at hotel after visit Bet Dwarka & Nageshwar Jyotirling.Bet Dwarka Also known as Bet Shankhoddar, Bet Dwarka is only 5 kms from Okha Junction in sea and Okha is 30 kms from Dwarka. It is said to be the place where Lord Krishna lived with his family when the ruled at Dwarka. It is also the place where Vishnu slew the demon Shankhasura. Visitors make it a point to visit the Krishna temple at this site which holds much of interest to be seen and experienced. Nageswar Mahadev The Puranas mention 12 Jyotirlingas or columns of light representing Lord Shiva, who manifested himself in that form in different parts of India. This shiva shrine near Dwarka is one of these and is there- fore accorded great respect. Rukmani Temple of Lord Krihsna's wife. Overnight stay in hotel at Dwarka.
Day 04 : Dwarka – Porbandar – Somnath
After breakfast Morning procced to Porabandar, visit of Kirti temple known as house & born place of Mahatma Gandhi. In back side house of Kasturba wife of Gandhi. Also visit of Gandhi museum, study room of Mahatma Gandhi in the Kirti temple. Later visit of Sudama temple & continue procced to Somnath,check in at hotel. evening Aarti Darshan at Somnath Temple - A lord shiva temple known as Jyotirling built by Moon God. Enjoy lighting and sounding Show. Overnight stay in hotel at Somnath.
Day05 : Somnath – Junagadh – Ahmedabad
After breakfast morning proceed for Ahmedabad. Enroute visit Junagadh, visit of UPERKOT FORT, is an ancient fort built by Chandr Gupta. The fort as been rebuilt & extended many times. Later visit of Ashokan Edicts,Mahabat Maqbara. The Ashoka's Rock edict is on way of Girnar hill temple. The rock engraved with the Buddhist edicts of Ashoka. The edicts impart moral instruction on dharma, harmony,tolerance and peace. continue procced to ahmedabad check in at hotel overnight stay in hotel.
Day 06 : Ahmedabad- Dakor- Shamlaji – Udaipur
Morning 7.00 O'clock depart for Dakor. Visit Dakor Temple - Dakor is famous for Ranchorji temple of Lord Krishna. Ranchor is the name given to Lord Krishna when he fled from the battlefield in Mathura while fighting against Jarasandha.
Later visit Shamlaji Temple - The temple of Shamlaji stands on the banks of the river Meshwo, in veneration of Lord Vishnu. The river Meshwo meanders over its rocky bed in the valley immediately below, and the waters of a splendid natural lake, of great beauty sparkle amid the well-wooded hills.Continue drive to Udaipur. Check in at hotel evening visit Fateh Sagar Lake, an artificial lake built by Maharana Jai Singh in 1678. The lake, however, got its name from Maharana Fateh Singh who made additions to it after a lot of destruction was caused by torrential rainfall.three intake channels and an overflow channel that is brought to use in the rainy season. Three verdant islands dot the lake, the largest being Nehru Park, a favorite picnic destination of the locals. All the islands can be reached by taking a boat ride on the lake. Sahelion-ki-badi (Girl Friends Garden or Honoured Girls Garen) just adjoining the east of the embankment of Fatehsagar lake was constructed in its present from by Maharana Fateh Singh after the original garden had been washed away on account of the breach of its old embankment. Over night stay in hotel at Udaipur.
Day 07 : Udaipur – Eklingi - Srinathji – Kankroli – Srinathji
After breakfast morning proceed for Shrinathji. Enroute visit Eklingi Temple - The western face is of Lord Brahma, northern one is of Sree Vishnu, eastern one of Sun God and the southern one is of Rudra or Lord Shiva. In 734 AD Bappa Raoel built this temple. The height of the temple is 50ft and it is very beautiful. The door is made of silver and the Nandi is also made of silver, besides, there are 10-faced Kali, Parvati, Ganesha and many other idols of Hindu gods and goddesses in these temples.
Later proceed for Shrinathji. Shrinathji Temple of Nathdwara is actually a temple of Lord Krishna with his image carved out of a single block of black marble. Set amidst idyllic hills, it is said to be the second richest temple in the world. The royalty of Udaipur pray at the temple and as the head of his clan, the Maharana is also called as Shriji among his people.Later visit Kankroli Temple - Kankroli is a small town, located at a distance of 65 kms from the city of Udaipur. Kankroli is mainly known for its temple, which is sited on the banks of renowned Rajsamand Lake. Kankroli Temple is popularly called as temple of Dwarikadhish. Dwarikadhish is one of the names of Lord Krishna. This Temple is the most significant temple of the Vaishnavas and Vallabhacharya sect. The chief deity of Kankroli temple is believed to have imported from Mathura, the hometown of Lord Krishna.overnight stay in hotel at Shrinathji ( Nathdwara).
Day 08 : Srinathji – Ahmedabad
Afternoon proceed for Ahmedabad check in at hotel overnight stay in hotel.
Day 09: Ahmedabad
After breakfast drive to Airport/Station for onward journeys.






Package Excludes :

Expenses of personal nature such as tips, telephone calls, laundry, liquor etc.
Any other item not specified in cost includes.
Any food other than the plan chosen.
Guide and entrance fees during Sightseeing.
Air fare / Train fare.
Medical Insurance.




Package Terms & Conditions :

Children below 5 years sharing parent's room will be charged as per hotel Policy. Check out time for most of the hotels mentioned is 0900 hrs.





Latest Tour Packages by
Registhan India Journeys