#2
Amont
Things to Do in Kappad
Korapuzha River, Kappad Overview
Korapuzha River is one of the famous rivers of India, known for its cleanliness and pureness. This river is filled with natural inhabitants and many other things. People love its stillness that calms the mood, mind and body.

The Korapuzha River Formation Punnurpuzha and Agalapuzha join together to form the lovely river Korapuzha. Korapuzha is 40 km long and covers many industrial cities like beypore, kallai, kozhikode and others. The river is lifeline of the south and one of the prime tourist attractions.

The cleanness and prominence from the main cities magnets the distant spell bounded visitors. The twisting and turning of the river is truly magical. People come here for boating and slowly enjoy the beauties of floras and faunas that reside along its banks. also, Mangroves of Korapuzha River is really famous.
Read More
Book Kappad Tour Packages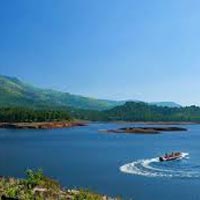 Top Travel Agents in Kappad


Top Places to Visit in Kappad