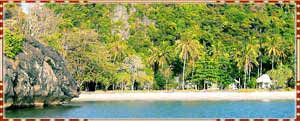 General Information
Area covered-
458square.kilometers.
Chief attraction-
Diverse types of marine life.
Location-
The Park is located in the Gulf of Kutch, Gujarat.
Know Marine National Park!
The Marine national park is situated around 30kms from Jamnagar, in the Gulf of Kutch, Gujarat. The Park covers an area of around 458square.kilometers, which abounds in marine life. The park is full of corals, which further enhances the beauty of the place. The place abounds in marine vegetation, which comprises of various sea weeds, sea grasses etc.
Wildlife & Marine life at the Park!
Here at the Marine national Park, one can view a wide array of marine life. The most endangered specie of birds i.e. the great Indian bustard is found here at Marine national park. The rare Chowsingha is also found here in large numbers. Here, one can see a large numbers of marine animals like turtles, eels, shrimp, sponge, sea urchin, Dugong, octopus, fishes etc. Some animals here in the park look like plants, while plants sometimes look like animals.
Accessibility
Air-
The closest airport is located at Jamnagar (7kms).
Rail-
The nearest railway station is situated in Jamnagar (7kms).
Road-
The Park is well connected by road to major cities like Jamnagar, which is at a distance of 7kms from the Park.