Kudumianmalai Temple
Pudukkottai
Tamil Nadu
India
#1
Amont
Things to Do in Pudukkottai
Built in

10th century

Built By

Cholas and renovated by the Pandyas

Dedicated To

Lord Shiva

Nearest Railway Station

Pudukkottai

Nearest Airport

Tiruchi Airport

Temple Timings

6.00 a.m. to 11.00 a.m. and from 4.00 p.m. 8.00 p.m.
Nearby Places
Plan Your Pudukkottai Tour
Kudumianmalai Temple, Pudukkottai Overview
Kudumianmalai is located at a distance of 20-km from Pudukkottai. The presiding deity is Sikhagireeswara. There are beautiful sculptures and a thousand pillar-hall in the temple. The temple is noted for numerous inscriptions. Remarkable among them is the one relating to a musical treatise of the Mahendra Varma Pallavan, who experimented the Sapthaswara in a Veena called "Parivadini" with 8 strings.
There is also a rock-cut cave temple called "Melakkoil", which was excavated during the time of Mahendravarma Pallavan. The Anna Agricultural Farm and Agriculture Research Institute are the other interesting features of this place.
Read More
Book Pudukkottai Tour Packages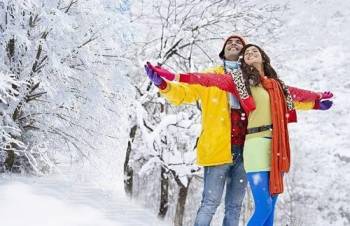 Top Travel Agents in Pudukkottai
Top Places to Visit in Pudukkottai