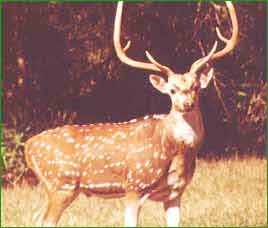 Fast facts
Best Season-
March-May.
Chief attraction-
Bison.
Location-
The sanctuary is situated around the borders of Kolhapur, in the district of Sindhudurg.
Explore Dajipur Bison Sanctuary!
Dajipur Bison Sanctuary is located on the Kolhapur border, in the district of Sindhudurg. The sanctuary is positioned around the backwaters of Radhanagari dam. The sanctuary is surrounded by various rugged mountains and has dense forests. The place is far away from human habitation and thus is an ideal place for all those who want to enjoy their time in peace. The time period between March-May is the ideal time for visiting the place. The place abounds in a rich vegetation cover, which comprises of several species of plants & trees. The sanctuary also shelters various types of animals like Bison, Chital, Wild deer, Gawa and many more. One can also see various types of birds around.
Other places to visit
One can visit the famous Gangagiri Maharaja