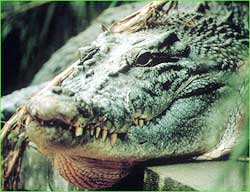 General Information
Date of Establishment-
1958.
Area-
128sq.kms.
Location-
The sanctuary spreads across the southeastern part of Western Ghats and is at a distance of around 30kms from Thiruvananthapuram the capital city of the state of Kerala.
Chief Attractions-
Deer farm, Crocodile Rearing Centre and the Lion Safari Park.
Know Neyyar Wildlife Sanctuary
The place was declared as a sanctuary in the year 1958. The sanctuary lies in the southeastern part of the Western Ghats in Kerala. The sanctuary has a reservoir that stretches to 9.06square.kilometers. Agasthyakoodam hill, which is 1890m high, occupies the major part of the sanctuary. The sanctuary also serves as a drainage basin for river Neyyar and tributaries like Kallar and Mullayar.
Diverse Wildlife
Neyyar Wildlife Sanctuary has a rich flora cover that comprises mainly of tropical wet evergreen forests and grasslands. The natural cover fully supports and shelters a large number of beasts like elephants, jungle cat, sloth bear, wild boar, gaur, nilgiri tahr, nilgiri langur and many more. The other chief attractions of the sanctuary are the Deer farm, the Lion Safari Park and the Crocodile Rearing Centre.
Travelling
One can easily travel to this place as it is quite near to Thiruvananthapuram the capital city of Kerala. The closest railway station and airport are at Thiruvananthapuram, which is at a distance of 30kms from the sanctuary.