#1
Amont
Things to Do in Gurgaon
Established

1972

Opening Timings

7:00 AM to 4:30 PM, Closed on Tuesday

Special Attraction

Migratory Birds

Nearest Railway Station

Garhi Harsaru Railway Station, Gurgaon

Nearest Airport

Indira Gandhi International Airport, New Delhi

Founded By

Dr. Salim Ali

Best Time to Visit

September - March
Sultanpur Bird Sanctuary, Gurgaon Overview
Sultanpur Bird Sanctuary is a haven to a variety of domestic and migratory birds. Artificial mound, have turned into a green glade. The marsh has been converted into a water body. And with the years, hundreds of species of migratory birds have winged in to stay. Winter brings in birds from as far as Siberia. Flock of geese from Europe wing in too. The local birds flap in.

The bird population include darters, egrets shovellers, gadwell and geese dominate. Teals, kingfishers, lapwings, sandpipers demoiselle cranes and such like water birds nestle in. Over 100 species have been identified here. Sultanpur Bird Sanctuarywas a haunt of our very own birdman Late Dr. Salim Ali: And, innumerable bird watchers who come in to observe bird antics.

There are hide outs, watch towers and a museum of sorts for those keen on serious study. Guestrooms and catering wing, await the patrons.
Read More
Book Gurgaon Tour Packages
1-3 days
4-7 days
8-14 days
14+ days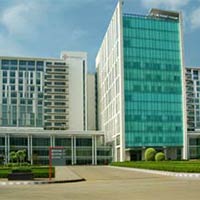 Top Travel Agents in Gurgaon
Top Places to Visit in Gurgaon
Gurgaon Reviews
Review by Others
Very impressive sultanpur bird Sanctuary it so very critical adventure wildlife camp.