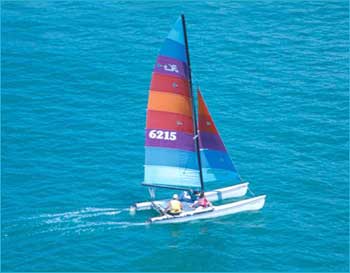 Sporting culture is gradually developing in our lives whether be young people or old aged people or men or women; sports have tied them all together. Water sports have evolved as the game that has been commonly admired across the nations. As the term suggests, water sports is the sports played in, on, or under the water. Water sports can be real fun, adventurous and thrilling as well. Water sports are preferred for their simplicity and swarming enjoyments that can be played by anyone anytime.
Water Sports: Endless List
It is really a difficult task to accumulate all the genres of water sports as there are loads of games that are played with water. Swimming, surfing, snorkeling and many more; water sports gave the players plentiful options to chooses according to mood and desires. Games like water polo, diving and kayaking are some of the water sports that have been very popular. Water games like fishing, boating and cruising are also water sports that are loved by people. Water sports are not limited only on or in the water; also games like beach volleyball have been huge hit in the sports. Water sports like boat racing, swimming and rafting are now parts of international and national level competitions held like Olympics, Asian Games and many others.
Keeps Body Fit
Main purpose of any kind of sports is that it should be beneficial for health perspectives. Water sports yields the body complete exercise from tip to toe. Water sports also enhance body respiration capability and stamina. Also, people frequently playing water sports have found to be fitter and athletic. Also water sports help in reducing weight and increasing body flexibility. Apart from physical fitness, water sports make one mentally strong and add to his confidence level. Ability of facing challenges and courage evolves in the natures of water sports players. Therefore, water sports have been recommended by the experts from the medical fields.
Requisites
Water sports require a lot of attention and safety measures taken during the games. Since the water sports are played with water, life jackets are very important. Also, one should be full dressed up like knee and elbow guards and many other types of equipments. Some times sea water gets very wild and really difficult to face. Although daring people find it quite adventurous but they must be sufficed up of all the guards. Proper communication tools, navigator and compasses are very much required for any kind of emergencies. Also, one must abide by the rules or a guideline served by the local beach authorities as they ultimately safeguards you.