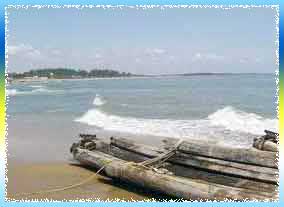 Covelong beach is most loved place to spend intimate times with the near and dear ones. The natural beauty draws tourists from all round the globe. Swimming and surfing are some prime games enjoyed at the beach. The historical remains with fine examples of architectures make nicest combination. High class resorts and hotels serve you royal services as welcome. The beach can be accessed by any means like road, rail and airways and that too at low fares.
Covelong Beach - Splendiferous Past
Covelong beach or harbor was established by Nawab of Carnatic Saadat Ali. Later in the 17th century, came under the administrations of Europeans. The port became most boarded place for global tourists who came here for holidays, trade and commerce. The local infrastructure resembles European artistry and with the hinge of Indian flavor.
Covelong Beach - Splendiferous Present
Today