#3
Amont
Things to Do in Bhavnagar
Timings

7AM–6:30PM

Established

1976

Area

34.08 km2

Best Time to Visit

December - March

Nearest Railway Station

Dhola (50 km)
Black Buck National Park, Bhavnagar Overview
Wildlife Blackbuck N.P. Velavadar in the Bhal region of Saurashtra is a unique grassland ecosystem that has attracted fame for the successful conservation of the blackbuck, the wold and the lesser florican. Once found in open plains throughout the country and the state of Gujarat, its largest population at present occurs in Velavadar N.P.

This exclusively Indian animal is perhaps the most graceful and beautiful of its kind. It has ringed horns that have a spiral twist of three to fours turns and are up to 70 cm long. The body's upper parts are black and the underparts and a ring around the eyes are white. The light brown female is usually hornless.

When the rut (mating season) reaches a peak, one dominant male establishes dominance and it's a sight to see him strut around with its head held high with the horns almost touching its back. After six months the mated females each bear one fawn, which are very well camouflaged in the grasslands. The fawn joints the herd along with the mother and remains with here for more than a year.

The fastes of the Indian Antelopes, they move-off in a series amazing leaps and bound when threatened, and then break into a lighting run. The resultant picture is that of a graceful and experienced dancer whose form and grace can cast a spell on the beholder. The wold and the jackals are the main predators in the park.
Read More
Book Bhavnagar Tour Packages
1-3 days
4-7 days
8-14 days
14+ days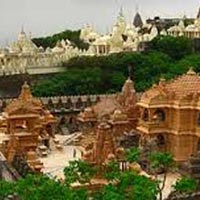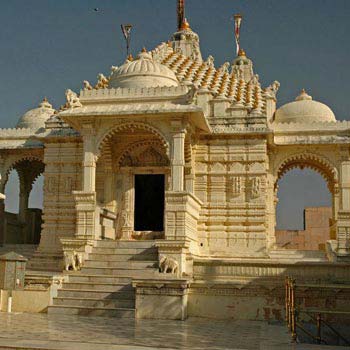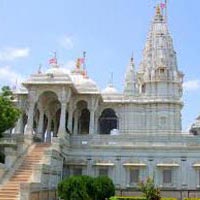 Top Travel Agents in Bhavnagar
Top Places to Visit in Bhavnagar