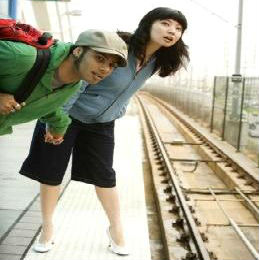 The beauty of the hills attracts tourists from all over the world and drives them towards these hills again and again. The beauty and tranquility of the hills can fill any individual's heart with admiration and joy. The hill stations of India are also no less. They attract innumerable tourists all the year around who come here to refresh themselves and get a break from their stressful lives. Adventure activities are also responsible for drawing the tourists to the hill stations.
Explore the hills with hill trains! : A large number of hill stations are situated in the ranges of Himalaya in India. These mighty Himalayas form a disposed crown of India. The aura of the ranges of Himalayas is unmatched and can be felt by an individual only after a visit to the ranges. Not only Himalayas, the glory of other ranges of mountains in India are also astonishing. Travelling to such destinations located in the mountains is also a splendid dream. Some commendable contribution has been made by Indian Railways to help make the dreams of millions come true. Indian Railways introduced the concept of mountain railways to help people get closer to the mountain ranges.
An Enthralling Journey with Hill Trains! : These mountain railways are termed as hill trains and these are quite luxurious. The luxurious trains were designed and built in first quarter of this century and last quarter of the last century. These hill trains operate in between different destinations which let the tourists have pleasure of not only the treatment provided but also of the scenic beauty around. These hill trains have also gained a lot of popularity because of the lovely hill stations which draw the tourists in large numbers. There are toy trains also available which operate only in hilly areas and usually run on narrow gauges. These trains do not run fast since the main aim is to let the souls and hearts of the passengers get filled up with the scenic beauty around.
These trains are also small in their capacities and sizes but the experience of travelling in these trains is priceless and cannot be obtained in the usual trains. A journey in these hill trains is a journey that will linger on in any individual's memories for his/her entire life. Moreover, hill trains in India can also be taken as examples of engineering excellence accomplished by the craft masters of India at a time when the skills were quite primitive in this field. The hill trains of India are Shivalik Palace, Shivalik Queen Express, Matheran Hill Railway, Darjeeling Hill Railway and Nilgiri Mountain Rail.