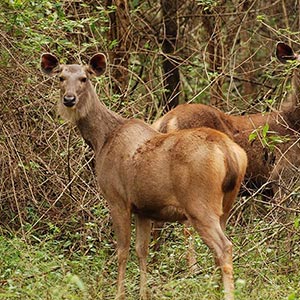 Fast facts
Area Covered-
36square.kilometers.
Best time to visit-
October-June.
Location-
The sanctuary is located at Rajgir, in the district of Nalanda, Bihar.
Explore the wilds of Rajgir Wildlife Sanctuary!
Rajgir wildlife Sanctuary is situated at Rajbir, around 102kms from the capital city of Patna in Bihar. The sanctuary covers an area of around 36sq.kms and is surrounded by various hills. These hills are related to Buddhist & Jain religion and have a very rich historical past. The place has a very beautiful classical monsoon climate. The place abounds in natural vegetation cover and mainly comprises of tropical deciduous forests. There are various rare species of plants & trees that are hard to find somewhere else. The sanctuary shelters various species of animals like hyenas, leopards, nilgai, barkind deer etc. The time period between the months of October-June is the ideal period for visiting the sanctuary.
How to reach!
Air-
The nearest airport is situated at Patna (102kms).
Rail-
The closest railway station is situated at Rajgir.
Road-
The sanctuary is well connected by road to major places.